Click photos to see full size version
New Additions to the Flock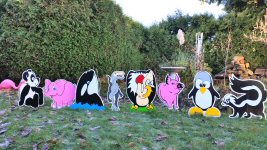 #1. Missy Mouse and Pink Flamingos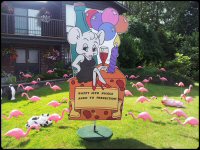 #2. Missy Mouse with Tropical Flamingos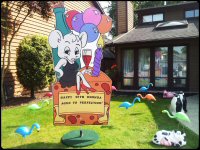 #3. Buzz Buzzard with Crows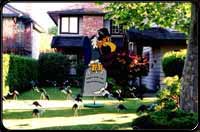 #4. Harry Hippo with Pink Flamingos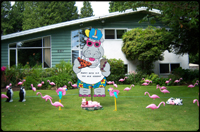 #5. Dino Dude with Pink Flamingos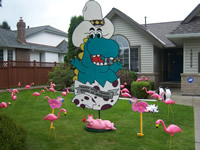 #6. Dino Dude with Daisies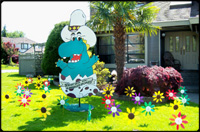 #7 Stanley Stork with Pink Flamingos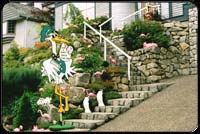 #8 Harry Hippo & Rockin Tropical Flockin!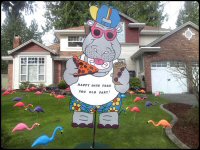 #9 Dino Dude & Rockin Tropical Flockin!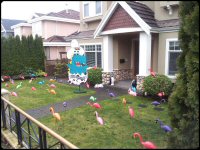 #10 Friends Of The Flock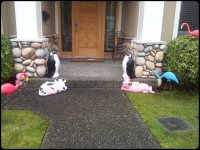 Last Minute... No Problem!
Call Now 604 833-7465
Each Display Includes:
One Hilarious 8ft. High Yard Cards Character With Your Personal Greeting


Lawn Filled With Flamingos,Crows or Daisies


1 Pig, 1 Cow & 2 Penguins


Fun Personalized Trivia & Horoscope Report


Flexible Delivery & Pick-up Times


500 watt Halogen Lighting System (Upon Request)


100% Money Back Quality Guarantee!